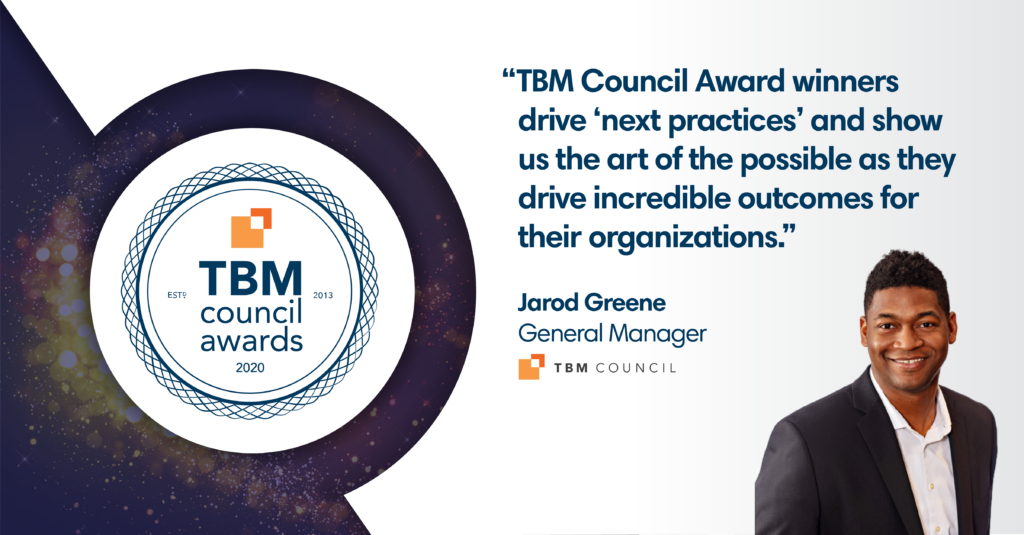 Celebrating best-of-the-best TBM teams across the globe
The coveted TBM Council Awards have recognized the innovation and contribution of IT and finance leaders for 7 consecutive years. We want to hear your stories of TBM excellence, where your organization has achieved demonstrable outcomes from our award categories, built around the pillars of Technology Business Management. Sign up for the TBM Council Awards 2021 Kickoff to learn more.
The TBM Council sponsors and produces written case studies and video testimonials for all award finalists to publicly recognize their work amongst the entire TBM community.
TBM Council 2020 Award winners were announced at the virtual Technology Business Management (TBM) Conference 2020 on Tuesday, November 10. Click below to read their stories.
We will be announcing the date shortly for our kickoff of this year's TBM Council Awards